Ultimate 21 Step Guide to Starting, Studying and Passing the CPA Exam
That You Can Implement Starting Today
and Will Change Your Life Forever
By Bryan Kesler, CPA (MO) on 7/8/2016
Ultimate CPA Exam Guide Table Of Contents
According to the AICPA:

"The Uniform CPA Examination protects the public interest by helping to ensure that only qualified individuals become licensed as U.S. Certified Public Accountants (CPAs). Individuals seeking to qualify as CPAs – the only licensed qualification in accounting – are required to pass the CPA Examination."

To ensure that only the most qualified individuals are able to take and pass the exam, the AICPA has strict education, age, and residency requirements that must be met prior to sitting for the exam. (Refer to Chapter #3 for specific requirements)

To test the knowledge of every candidate, the CPA exam is split into four different sections that cover the following topics:
1) Financial Accounting & Reporting (FAR)
Financial Accounting and Reporting is the largest section of the CPA exam and comprehensively covers many different areas of general accounting and reporting.

FAR is made up of the following topics:

Knowledge of concepts and standards for financial statements,

typical items in financial statements,

specific types of transactions and events,

accounting and reporting for governmental agencies, and

accounting and reporting for non-governmental and not-for-profit organizations.
The actual exam is in the following format:
3 MCQ test-lets (30 questions each)

7 task-based simulations, including one research question
You are given 4 hours to complete the exam. When being graded your exam will be weighted as follows:
60% Multiple Choice

40% Simulations
2) Regulation (REG)
Regulation is the 2nd largest section of the CPA exam and comprehensively covers many different areas of taxes and business law.

Regulation is made up of the following topics:
Knowledge of ethics and professional responsibility,

Business law,

Federal tax procedures and accounting issues,

Federal taxation of property transactions,

Federal taxation – individuals, and

Federal taxation – entities
The actual exam is in the following format:
3 MCQ test-lets (24 questions each)

6 task-based simulations, including one research question
You are given 3 hours to complete the exam. When being graded your exam will be weighted as follows:
60% Multiple Choice

40% Simulations
3) Auditing & Attestation (AUD)
AUD Auditing and Attestation is considered by many to be the most difficult section of the CPA exam. It comprehensively covers many different areas of auditing and attestation.

Auditing and Attestation is made up of the following topics:
Knowledge of planning the engagement,

Internal controls,

Obtaining and documenting information,

Reviewing engagements and

Evaluating information and preparing communications
The actual exam is in the following format:
3 MCQ test-lets (30 questions each)

7 task-based simulations, including one research question
You are given 4 hours to complete the exam. When being graded your exam will be weighted as follows:
60% Multiple Choice

40% Simulations
4) Business Environment and Concepts (BEC)
Business Environment and Concepts is the shortest of the CPA exam sections and comprehensively covers several different general business areas outside of general accounting.

BEC is made up of the following topics:
Knowledge of business structures,

Economic concepts,

Financial management,

Information technology, and

Planning and measurement.
The actual exam is in the following format:
3 MCQ test-lets (24 questions each)

3 WRITTEN task-based simulations
You are given 3 hours to complete the exam. When being graded your exam will be weighted as follows:
85% Multiple Choice

15% Simulations
Ethics
Depending on your state, you may be required to complete Ethics training in order to become a licensed CPA. The most popular Ethics Course is the AICPA's Professional Ethics: The AICPA's Comprehensive Course. It is an open book self study CPE program that can be completed at any point in your exam.

NOTE: Not all states require you to take the CPA exam, and some require specific Ethics exams other than the exam mentioned above. In general, you are required to pass your ethics exam within two years preceding initially applying for your CPA certificate.

Before you get overwhelmed by the massive amount of information tested on the CPA exam, let's discuss what the CPA exam can do for your career.

By passing the CPA exam you automatically set yourself apart from all other accountants.

There are approximately 646,000 active CPA in the United States, so by passing the CPA exam you are part of an elite group of accountants.

The CPA exam is also a universally recognized certificate which will make transitioning to a different career or industry much easier than if you were not a CPA.

There are other non-tangible benefits to becoming a CPA but the biggest tangible result is the monetary advantage you will have over your peers.

It has been shown that CPA's typically make $1,000,000+ over their careers than their non-CPA counterpart.

I share 5 other benefits of becoming a CPA in this CPAguide.TV Episode:


If you want to be the best accountant you can be then passing the CPA exam is a no brainer.

In chapter 2 we are going to discuss exactly what sacrifices you will need to make in order to become a CPA.
If you are serious about starting, studying and passing the CPA exam on your first try then it is imperative you go all in.

If you are not 100% mentally prepared to pass the CPA exam then you will procrastinate, lose focus and fail.


How Long Should I Study for the CPA exam?
It is recommended that you study for the CPA exam between 300-400 hours total for the CPA exam based on the suggestion of the CPA review courses.

When you add this to your full time job it can be difficult to imagine finding the time to study.

But here is the thing, right now you are probably thinking about spreading those hours out over 3-4 months per section so that you don't have to drastically change your lifestyle.

This is the wrong attitude.

Passing the CPA exam is all about maximizing your short term memory so the quicker you can sit for the exam the better.

This may sound counter intutive but the less time you give yourself to study the more pressure you are going to feel to get things done and the faster you will get through the material and the more fresh it will be on exam day.

Think of it this way.

If you give yourself 16 weeks to study you will find it difficult to motivate yourself to be is all out study mode because you have tons of time to get to it.

You will also have a much harder time remembering what you taught yourself in the early weeks because it will be stale by exam day and out of your short term memory.

Here is what I recommend and know to work best:

If you limit yourself to a hard deadline of 7-9 weeks you are going to feel immediate pressure to get things done, cut everything that is a distraction out of your life and you will eat, sleep and breathe the CPA exam.

Remember the CPA exam is designed to mirror what you will experience during busy season so treat it the exact same way.

Plus a positive side effect is that your studying won't drag on for an eternity!




Are you as confused as I was when trying to sign up for the CPA exam?

There are 50+ states and countries you can take the CPA exam in so how do I pick one and how do I know if I have hit all of the education requirements?
CPA Exam Education Requirements
Let's start with the different requirements for education

NOTE:These are just a summary of the different types of requirements, scroll to the end of this chapter to find your specific state's requirements.

There are the 4 major education requirements to know before signing up for the CPA exam
EDUCATION REQUIREMENT #1 - All states require that you obtain at a minimum a Bachelor's degree in accounting - the majority will require a masters in accounting or equivalent upper level degree.

EDUCATION REQUIREMENT #2 - The biggest requirement to consider is whether your state requires 150 credit hours or 120 credit hours to actually sit for the exam

This does not mean that you do not need to complete 150 hours because you are required to complete all 150 hours in order to become licensed (except in the Virgin Islands).

EDUCATION REQUIREMENT #3 - Be sure to check that you have completed the appropriate # of accounting course credits, business law credits, and other required classes

Again these will vary by state

EDUCATION REQUIREMENT #4 - Whatever state you decide to sit for the CPA exam you will need to send the following to your State Board Of Accountancy

College Transcripts"

Your CPA Exam Application

Allow 4-6 Weeks for this process to be completed for 1st time candidates
CPA Exam Residency Requirements
Did you know that you can sit for the CPA exam in a state where you don't currently live?

Understanding CPA Exam residency requirements is a crucial requirement if you are planning on working in a different state than you currently live.
It is possible to sit in a different state and then transfer your CPA credits once you have established residency and want to become licensed in that state.

I did this when I was sitting for the exam, I sat in Illinois and then transferred my credits to Missouri when I became licensed at PwC in downtown St Louis.

I did this because I could start sitting for the exam sooner in IL than in MO even though I knew I would be working in MO.

The more you know right!

CPA Exam Age Requirements

Did you know some states don't have an age requirement to sit for the exam!! Doesn't that make all you teenagers out there excited!


Some states require you to be a certain age - but don't worry the majority of states don't have an age requirement and if they do the youngest allowed is 21 so unless you are trying to be like Belicia, the 17 year old who passed the CPA exam (yes that is correct she is only 17 and passed the CPA exam!) I wouldn't worry about the age requirement.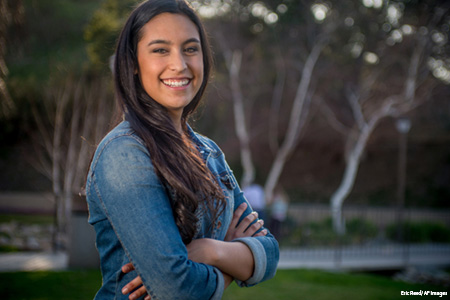 CPA Exam Citizenship Requirements
Alright all of you aspiring international CPA candidates this is going to be a big one for you guys!

Certain states allow you to sit for the CPA exam as a Non-US citizen but some states do not. So be aware that you need to identify which states have these requirements.

Refer below for a table with all of the states without CPA exam Citizenship requirements.

For additional details about what you need to know to apply for the CPA exam as an international candidate, please watch this video:


Question of the day - do you want to save hundred of hours and potentially thousands of dollars while taking the CPA exam?

Then this chapter is a MUST read for you.

We will cover:
1) How many sections of the CPA exam to sign up for at once,
2) What order to take the CPA exam, and
3) How much to expect to spend when you do finally sign up for the CPA exam.

Biggest CPA Exam Scheduling Mistake You Can Make
When I first signed up for the CPA exam I made the biggest mistake of my entire CPA exam experience.
I signed up for all 4 sections in a row.

I was over-confident, I saw all my friends passing on their first try and I had better grades than some of them even!
I was so sure that I would pass the 1st time through that I didn't even consider what would happen if I ended up failing a section.

So lets dig into the details for why this was the biggest mistake I could have made when signing up for the CPA exam.

Once your transcripts and application have been approved, your state board will send you a notice to schedule (NTS).

Sample Notice To Schedule For Reference:


Depending on which state you are in you will likely be given six to nine months to sit for all the parts you signed up for.

If you sign up for all 4 parts, you will be given a deadline of 6 months to schedule and sit for each section in that time period or you will lose your CPA exam fees.
So are you starting to see how this could cause issues if you fail a section?

Depending on how many sections you sign up for, they will be listed on your NTS with the earliest and latest date you can take the exam.

You will also need your section ID and Launch Code Password for when you are at the Prometric Center (refer to Chapter 5 for more details), so obviously don't forget your NTS when you head to sit for your first exam.

Also make sure all of your personal information matches your forms of identification that you plan to bring.
Game Changing CPA Exam Scheduling Tip
Now that you understand what happens after your CPA exam application has been approved, here is my game changing tip.
Sign up for 2 sections at a time.
That way you take your 1st section, start studying for your 2nd section and then after about a month you will find out the scores for your 1st exam. Pass or fail you go all out for your second section and take it and depending on whether you passed or failed your first exam you either resign up or sign up for section 3 ASAP.
Does that make sense?
What happened to me was that I signed up for all 4 sections and after I failed the 1st I was locked in to take the 2nd, then when I failed the 2nd I was locked into the 3rd and then when I failed the 3rd I was locked into the 4th so by the time I had failed all 4 sections I had to literally start all over!
Talk about a waste of time and a waste of $1,000.
And did I mention that my scores ranged from 67 to 72, complete heart break.
Don't make the same mistakes I did and just sign up for 2 at a time!

And if you don't believe me that this is what you should do, check out what Roger Phillip, CPA of Roger CPA Review recommends all their students do.
Has anyone ever tried to tell you the best order to drink alcohol?

I have always heard the anecdote that "Liquor before beer, you're in the clear. Beer before liquor, never been sicker."

Bottom line is that either way you go, you will end up regretting your decisions the next day!

The same applies to the CPA exam, no matter what order you take the exam it's going to be painful and will stress you out to the max!

All your friends may have their theories as to which order to take the CPA exam, but it is really up to you to figure it out.


What Order Works Best For YOU?
In college I always heard about three different theories on the order you should take the CPA exam. I have listed them below and given reasons why the theories are flawed.

1) Start with what you think is hardest or easiest first.
The problem is that until you start studying you won't know what section is actually hardest/easiest for you.

2) Start with FAR and end with BEC.
This is probably one of the more popular orders to go with. Again you just never know if BEC is going to be the hardest part for you to pass, but if you can handle the massive amount of material from FAR then hypothetically you shouldn't have any trouble with BEC.
3) Start with BEC first just to get one section under your belt.
The problem with this is that once you pass your first section the 18 month countdown begins before you lose your first section.

My Advice

As someone who struggled to pass the CPA exam, I had no idea at first what order to take the CPA exam.

I started with BEC because I thought it was the "easiest" because it was so short.

Unfortunately due to the random mishmash of information it turned into one of the most difficult sections for me. So do not gauge your order based on whether a test is shorter.

I would recommend starting with a topic that you are most familiar.

If your major is tax then take REG first and so forth.

If you are fresh out of college, a section will truly be "easier" for you if you are able to take what you learned in college and translate it to the CPA exam material.

Another piece of advice is to treat all exam sections as equals and don't change up how much you study just because you THINK a certain section will be easier.

It never hurts to over-study but ALWAYS hurts to understudy.


Have you ever been to Fort Knox?

If not, you will have a somewhat similar experience visiting your local Prometric Testing center.

They take cheating that seriously.

Prometric is a national standardized test taking center that works with NASBA to proctor your exams.

Here is a video that will detail exactly what to expect when taking a section of the CPA exam.
To summarize the video above, here is a quick list of everything you need to know before entering a Prometric Center:

1) No calculators
2) No pen, paper or any other material
3) No electronic device whatsoever
4) No watches (no covert spying device)
5) Expect TSA style ID check and scan (includes security wand check)

Additional Information Specific to CPA Candidates (SOURCE)
1) Bring two forms of ID that match your NTS (ID = Drivers License, valid credit card passport, etc...)
2) Arrive at least 30 minutes early to ensure you have time to sign in and go through the security process.
3) A locker will be provided for you to place all personal belongings.

What To Do Once You Start Your Exam (SOURCE)
1) Your exam will have a countdown timer for you to track your total time remaining
2) After each test-let you will be given the option to take a short break, but remember that the clock keeps ticking! Choose your time wisely.


It is not easy to understand how the CPA exam is graded. The best resource for understanding how the CPA exam is scored is at the following link provided by the AICPA.


The CPA exam is an extremely complex exam that has many different variables that can affect your score. Getting a 75 does not mean you got 75% of the questions correct! It is more of the percentile of where you scored compared to everyone else who took the exam. The following is my understanding of the factors that go into your exam:
When taking your exam there will be some "pre-test" questions which are essential questions that are being given a test run to see how test candidates score to them. These questions are not included in your score and are not graded.

Don't forget that the CPA exam is an adaptive test that will change in difficulty based on the questions you are answering correctly. So if you are answering the difficult questions correctly the next multiple choice section will contain increasingly difficult questions.

Points are given to multiple choice questions based on difficulty. So even though you are maybe getting several wrong in a difficult multiple choice section you still may receive more points than those test takers who did not advance to the more difficult multiple choice section but were still in a medium level. So don't feel discourage if you feel like the questions are insanely hard.

Key Takeaway
The reason I provided you with this information is to prove to you that there is absolutely no way you can know how well you scored on the exam (even if you walk out 100% sure you failed).

There are to many variables to take into account and if you start to try to calculate them in your head, you will lose valuable focus and motivation.

Just take your exam and immediately begin thinking about starting your next exam.

Easy enough right??


Without a doubt the most important step in passing the CPA exam is picking a CPA review course that maximizes how you learn best.

If your course isn't designed based on how you actually learn it will lead to busy work and inefficiency.

To avoid this please follow my 7 Steps To Picking The Best CPA Review Course For You:

Step 1:
Think back to college and write down at least three of your study strengths and three weaknesses.

PRO TIP: Focus on identifying study activities that were efficient and helped you actually understand materials.

Example: I preferred to read the text and solve the problems on my own (class was NOT a learning experience for me) and I discovered that making in-depth outlines of my textbook was actually busy work and not productive studying.

Step 2:
Based on how you determined you studied best would you say that you prefer to study on your own and teach yourself the material OR do did you do your best learning in the classroom?

Step 3a:
If you determined you are more of a self-studier then you need to focus on finding a CPA review course that focuses on providing a solid textbook, pre-made flashcards, and tons of multiple choice and minimal video lectures.

Step 3b:
If you determined that you did your best learning in the classroom then you need to focus on finding a CPA review course that provides you with the BEST video lectures or possibly find a live/virtual class to attend, a program that links the multiple choice very well with the lectures, and a course that has an in-depth study planner to keep you structured.

Step 4:
Head to my Top 10 Best CPA Review Courses Comparison Page and filter by Self-Studier or by Video Lectures and read my assessments of each course.

Link: https://www.cpaexamguide.com/best-cpa-review-courses

Step 5:
After identifying 2-3 CPA review courses that match how you learn best, give each course a trial run either by finding the free trials in my review or by using the free trial links of my 4 most recommended courses below:

Wiley CPAexcel Trial
Roger CPA Trial
Gleim CPA Trial
Yaeger CPA Trial

Step 6:
Once you find the CPA review course for you then head to my CPA Exam Guide Review Course Discounts Page and ensure you are getting the best deal possible!

Link: https://www.cpaexamguide.com/best-cpa-review-discounts


Disclosure: If you found any value in my reviews or this checklist then I would greatly appreciate if you could use one of the affiliate links on my discount page. I will receive a small commission (saving it for my daughters college fund or a pony!), but I ONLY want you to use them if I provided you with value. I only recommend courses that I personally used or have fully demoed and know work. Bottom line if I am not helping you then I don't deserve anything.
Step 7:
Join my free Ultimate CPA Exam Guide and I will give you a PDF copy of my 7 Step Process to picking the Best CPA Review Course for you AND I will send you 100 multiple choice questions and answers from Roger CPA Review and my free CPA Exam Coaching Video Series. See you on the inside.

Link: Join Ultimate CPA Exam Guide


As many of you know from my Ultimate CPA Exam Guide and iTunes Podcast, I failed the first 4 sections of the CPA exam in a row by a range of a mere 2-6 points. So what was I doing wrong?

I treated the CPA exam like a college test! This meant I was going through the lectures + highlighting like a robot. Then I would read through the text and make any notes on the important concepts I saw, and then make my own flashcards on top of that.

I literally tried to memorize the entire textbook for every section! For most of us, this was no problem in college, because the tests were much MUCH less broad.

The CPA exam is a beast of an exam, unlike anything you have ever done before, and requires study tactics unlike anything you have had to perform.

So the moment of clarity happened for me when I found out I had failed the 4th part of the CPA exam. I decided that this test was no joke, and if I was going to succeed I was going to have to drastically change my study method.

Read on below to find out about the changes I made that reduced my CPA exam study time by 225 hours! Or listen on iTunes here or the web player above!

#1 – Skip Watching Lectures
As always, you need to determine how you learn best. I am not an auditory learner, I prefer to visually learn by reading and teaching myself, so I decided that it would be in my best interest to cut out the video lectures. I had also just graduated from college, so the materials were still fresh in my mind.

That being said, if for any reason you come across a topic that is too complex to teach yourself, or you find yourself spinning your wheels, then you NEED to go to the video lectures and see if their explanation helps you.

If that still doesn't work then it is time to contact customer service or visit the forums for help.

Just remember that the CPA exam is so broad that it is not the most effective way of studying if you end up spending several hours on one topic, so pick your battles wisely.

RESULT: Saved me 15-20 hours per section (70 hours total from my review course)
#2 – Does Writing Out Your Own Flashcards Make Economical Sense?
Remember that as you study for the CPA exam that your MOST valuable resource is time.

I decided that I did not have enough time to make my own flashcards or have time to go through the text and make outlines of the important concepts. While I agree that I lost some of the benefits of making my own study materials, it did not outweigh the time I would save by buying pre-made flashcards.

The top review course companies know what the most important concepts are, so I think that the time they save you and the concepts they test you on made my decision totally worth it.

Wiley CPAexcel and Roger CPA have some of the best flashcards available on the market. I highly recommend using them.

Take me to Wiley CPAexcel Flashcards: Link
Take me to Roger CPA Flashcards: Link

RESULTS: Saved me around 1 hour per week for each section X 24 weeks (based on studying for 6 weeks per section) = approximately 25 hours

#3 – Don't Spin Your Wheels on Practice Questions
Spend no more than 3-5 minutes on a multiple choice question. Use the analytics provided by your review course to measure how long on average you are spending on each multiple choice question and if it is longer than 5 minutes you need to find ways to speed up your test taking.

The goal being that you need to prepare yourself for the real CPA exam. The CPA exam is so incredibly broad that if you spend 15 minutes on one multiple choice question it just isn't efficient in the broad scheme of things. Just keep moving and flag the question and save it for later so you can address it if you have time later on.

Spinning your wheels also makes you indecisive which can be very dangerous as well. The worst part of the CPA exam multiple choice questions are that there always seems to be 2 right answers. It is up to you to determine which one is most correct, because unfortunately there is no partial credit! I always found that going with my gut was always better than just sitting there for an extra 2-3 minutes second guessing myself. Don't let this be you.

RESULT: Before I changed my study tactics, I typically answered 1,200 practice questions for each section at an average of 4-5 minutes per question. By making a concerted effort, I successfully shaved 30 seconds off the average time of each question which equates to 40 total hours saved (or 10 hours per section). This allowed me to spend that time researching why I got certain questions wrong and strengthening my knowledge of that section.
Total Time Saved Breakdown
| | |
| --- | --- |
| Skipped Lectures and highlighting: | Saved 70 hours |
| Skipped making my own flashcards and outlines: | Saved 25 hours |
| Cut AVG time spent per question by 30 seconds: | Saved 40 hours |
| Total time saved: | 135 hours! |
Key Takeaway
Once I implemented these changes to my study schedule, my scores jumped 5-15 points per section! It is not because I was studying less, but because I was studying the way that works best for me. By cutting out all of the excess fat in my study schedule, I was studying more efficiently and the rate of my learning and retention skyrocketed!

Please understand that these tips worked for me, but they may not work for everyone. You know yourself better than anyone else, so please do yourself a favor and step back for a minute and look at how you are studying.

Do you see any inefficiencies or ineffective study activities that you are performing?

If so cut them out immediately and spend that time doing more productive studying that is actually going to help you learn the material. The review courses today try to cater to as many different types of people as possible, but you are unique. So don't be afraid to do think outside the box like I did. The results can be amazing!

If you are afraid you are using the wrong CPA review course or just not happy with it, then you can always use my CPA Review Course Comparison Tool here to see if the way you learn best matches with your current review course.

If not and you are struggling to pass just like I did, then it might be time to make a change…
Coming Soon!
Coming Soon!
Coming Soon!
Coming Soon!
Coming Soon!
Coming Soon!
Coming Soon!
Coming Soon!
Coming Soon!
Coming Soon!
Coming Soon!